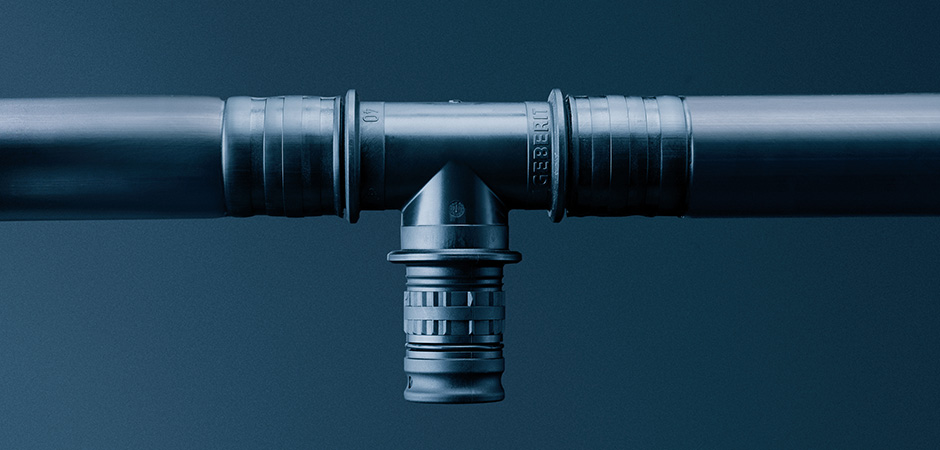 More Flexibility Improved Performance
The advantages of synthetic and metallic systems
The Geberit Mepla multilayer pipe system combines the advantages of synthetic and metallic materials. This enables fast work progress on the building site in compliance with applicable standards and regulations. Mepla can be used flexibly and quickly and is permanently leak proof.
Corrosion-resistant, durable and light
Geberit Mepla is corrosion-resistant and light, but more inherently stable and durable than plastic pipes. The system has been tested to EN ISO 21003 and therefore complies with all common standards. It is suitable for use with all drinking water qualities without requiring a previous drinking water analysis and can be used for drinking water, compressed air, open and closed water circuits (HVAC) and heating installations.
Economically superior
Flexible pipes and fast, reliable connection technology make Geberit Mepla economically attractive. In comparison with other installation techniques it can achieve cost savings of up to 40 percent, as less pipe material and work as well as fewer fittings are necessary. Geberit MeplaTherm supplements the product range with pipes and fittings for heating installations. Pressfittings made of PVDF, brass and gunmetal are available.
For Complete details on the Geberit Mepla multilayer pipe system, visit the Geberit Products Page