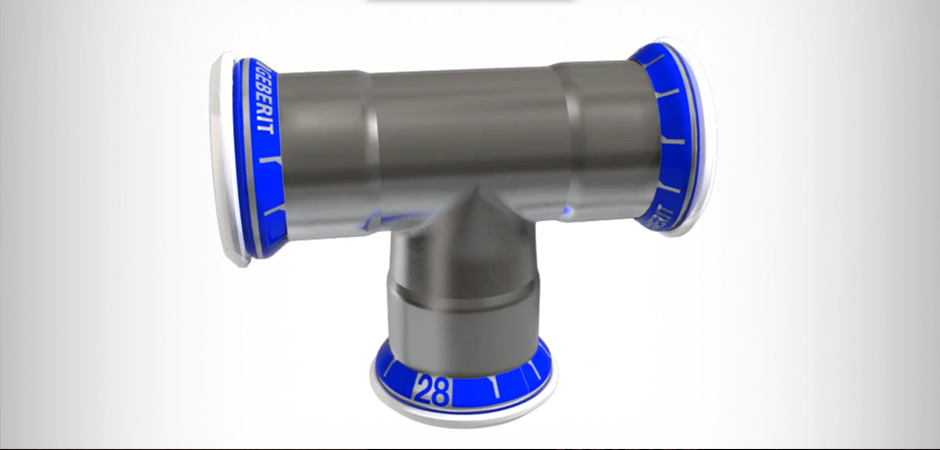 Quality Materials for the Highest Demand
Geberit Mapress Stainless Steel – For the highest quality and safety demands
From safe drinking water supply to complex supply systems in industrial applications and extremely critical installations, for example in hospitals or hotels – Geberit Mapress Stainless Steel is the right choice for all sanitary projects with very high demands. With its fittings and extensive range of piping materials, the system is also suitable for transporting service water, compressed air, gases, chemicals and many other different media in addition to its use for safe and reliable drinking water installations.
Directives, regulations and standards reliably under control
Geberit Mapress Stainless Steel can be disinfected chemically and thermally if this is required by applicable directives and standards, or if the supply network is contaminated.
For hygiene reasons, all Geberit Mapress pressfittings are sealed with a protection plug, which is only removed once they are processed. The colour of the plug also indicates their application. In standard applications Mapress Stainless Steel is approved for operating temperatures of -30 °C to 100 °C and maximum pressures of 1.6 MPa (16 bar). The application and temperature ranges can also be extended with special seal rings, for example for solar applications.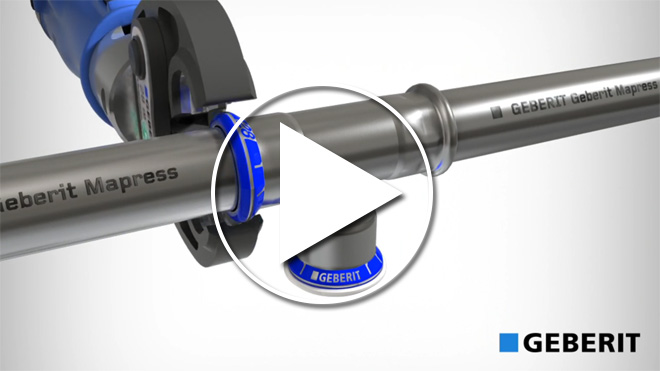 For Complete details on the Geberit Mepla multilayer pipe system, visit the Geberit Products Page